Your Time Is Your Business.
Making Your Time Count Is Ours.
Time spent delivering quality Care to your Residents is what really matters, but the administrative workload that Care generates can be enormous. Eirmed has been created to minimise this workload whilst making you more effective at what you do best - Caring.
Just A Few Of The Ways That Eirmed Could Save You Time:
Eirmed can work just fine with paper, but it has been designed to get rid of or streamline the taxing paperwork that you currently spend your time finding, printing, collecting, validating, completing, sharing, filing and then storing.
Eirmed lets you instantly access, use or share all the forms, content and information you need, wherever or whenever you like.
Our digital content is smart and connected, so you no longer have to keep filing out repetitive details like names, dates and locations. You no longer have to fill out multiple forms, either. Eirmed only needs to be told something once, and can then direct the information to as many types or number of forms as you like, instantly.
Eirmed is cloud-based, so your records are kept safe, backed-up and organised at all times - even content that you print and later scan back into the system. You'll never have to waste a moment searching for a note or for important data again.
Eirmed's Task Manager makes it easy to plan your Care efficiently, and because it keeps everyone up to date with who is, has or should be doing what at any given moment, everyone's time is effective. No more unnecessary work, duplication or easily avoided errors.
All of the tasks that you delegate to your Care teams are presented in easy to follow plans that contain simple, streamlined workflows and automatically generate Daily Report entries.
Eirmed allows you and your Care teams to instantly share information, create alerts, advisories, request input, feedback, acknowledgement or validation from one another. This means that events like shift handovers can highlight all the detail you need, but be dealt with in moments.
Eirmed's Biometric Digital Signature Recording makes it possible for you to get legally-valid signatures from whomsoever you need, in an instant, without having to travel, post, or pursue.
Eirmed is built around our advanced Electronic Health Record (EHR) system. Using our EHR, you and your team can build a fantastically detailed picture of everyone in your Care - one that's easy to read, very detailed and helps ensure that no Care detail is forgotten or overlooked.
Eirmed's Care Plan Builder has to be tried to be fully appreciated. It goes further than any system ever has to help you to create, with amazing speed, highly person-centered Care Plans that are richly detailed.
Eirmed will support the market's most advanced dictation system, saving you endless note-writing time whilst adding rich, human detail to the notes you record. These can be further supported by photo and video records.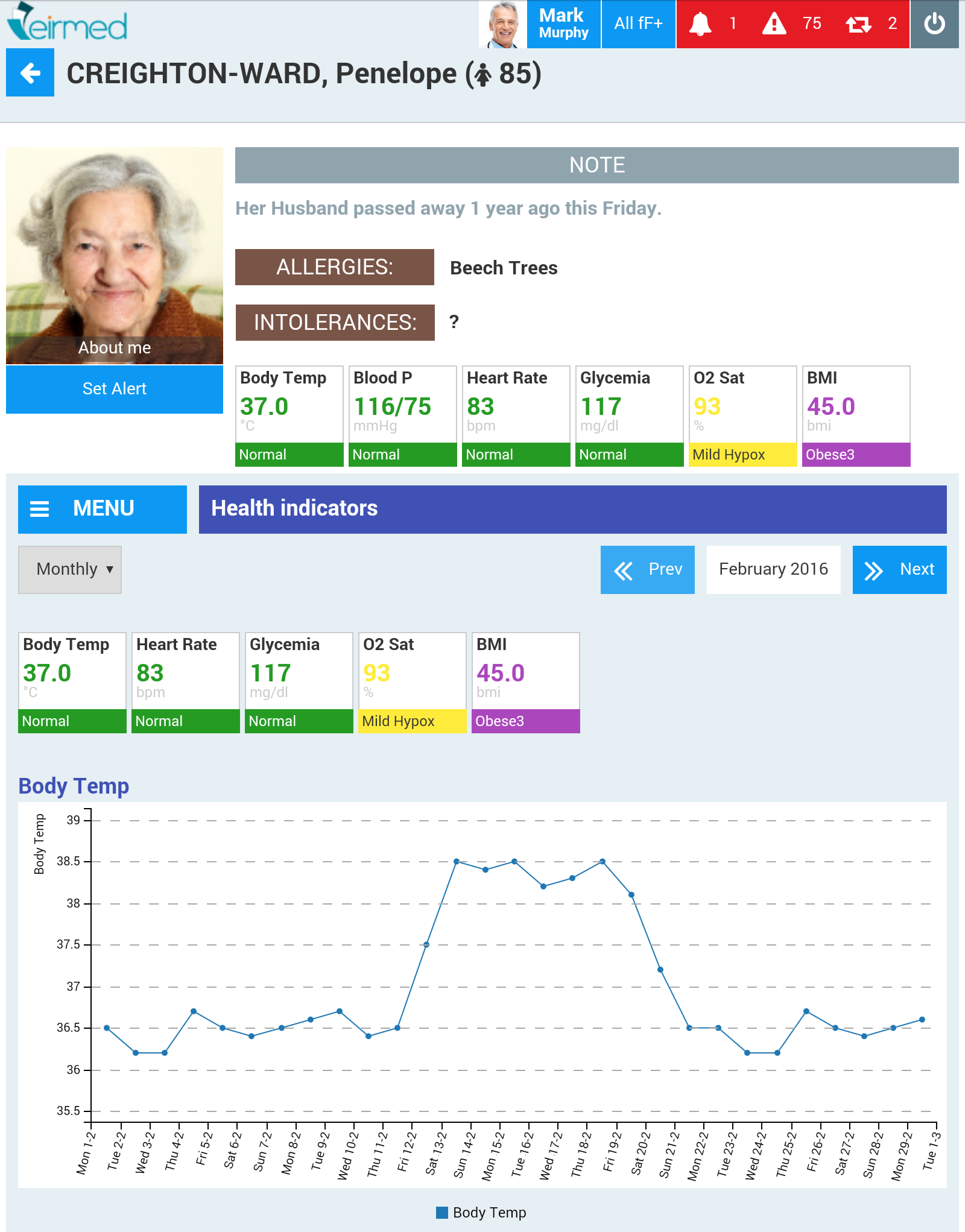 "If I had six hours to cut down a tree, I'd spend the first four sharpening the saw."
- Abraham Lincoln